Hello World! 👋
May 17, 2019 • 1 min read
It's just fitting to start off my personal blog about software development with the most iconic phrase in the whole industry - Hello World!
It's just a shame that: 🤷‍😅
the world never says hello back

— Computer Facts (@computerfact) November 14, 2017
Anyways, I'm glad you stumbled upon this site.
My name's Mykolas and I'm a software developer from Vilnius, Lithuania.
This is where I hope to share my insights and thoughts about technology and development in general. Hopefully, the content is fun and useful. 🤞
Stay tuned!
---
Subscribe to not miss out on new content.
Keep up with things amazing things happening in technology, business, software, and the web.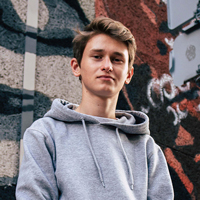 Written by Mykolas Krupauskas. A passionate software developer from Lithuania, currently situated in the Netherlands. Helping people create value with technology.